Two Genebre references awarded the iF Design Award 2021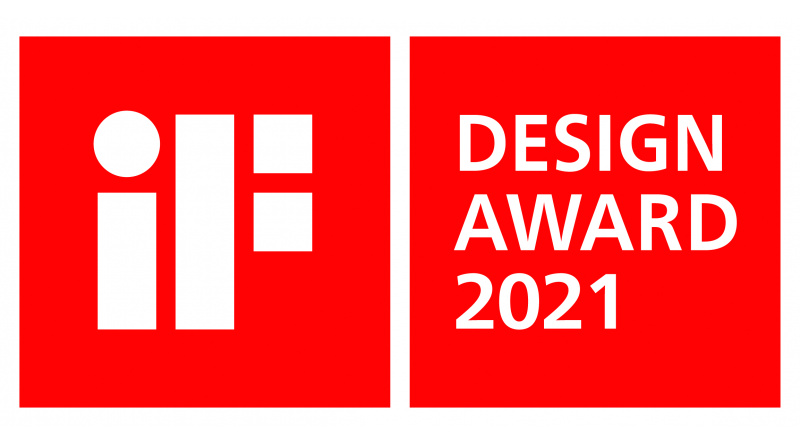 Two Genebre references awarded the iF Design Award 2021
Two Genebre product ranges have been awarded the iF Design Award 2021, an international award recognized as a seal of excellence in design.

Genebre's award-winning products are the new range of sensor basin tap from the Klin series, one of the novelties in the 2021 Catalog of the Public taps, and the floor singer lever mixer for bath Koral Series.

Every year the world's oldest independent design organization, the iF International Forum Design GmbH, based in the German city of Hannover, organizes the iF Design Award.

The two award-winning Genebre references, encompassed within the Discipline 'Product Design' and the Category '1.16 Bathroom', have been chosen by a jury of 98 leading design experts from more than 20 countries, highlighting their qualities. The competition in this edition has been very close: almost 10,000 references from 52 countries have entered the competition to achieve the desired distinctive and the seal of excellence in design quality.
Sensor basin tap – Klin series
With a minimalist design, the new Klin series is available in three different heights to cover different applications (flat washbasins, washbasins with basins). These are taps made in a single piece, without joints, with an extra length in the spout so that its use is more comfortable and with a sensor at the same height with respect to the spout in all versions. Manufactured according to UNE-EN 15091 in chrome-plated CW617N brass according to EN 248 (Refs. 67123 15 41 66, 67123 15 45 66 and 67134 15 45 66) and two references with a matt black nickel finish (Refs. 67136 15 41 66 and 67136 15 45 66).

These new taps are equipped with an infrared detection system, automatic closing programming after 60 seconds of continuous use and a 3 liters / minute anti-vandal and anti-lime dynamic economizer aerator, to limit water consumption at any pressure. They operate using 2 batteries (AAA), thanks to its 'Control Box' control box, which allows adding a universal power supply (9908 0407) with 100-240 V input and 6V output.

When we run out of alternating current, for any circumstance, the batteries work as a backup so that the tap never stops working. If we want to have mixed water (hot / cold), simply connect a Mixing Valve (1088 04) to the Control Box, which regulates the water temperature and the water flow (cold / hot) independently, preventing the end customer from having access to this as it will be located next to the control box.

Floor singer lever mixer fo bath – Koral

A faucet with a minimalist design with a long-reach spout, equipped with a fine spiral hose and a brass shower handle, with a unique regulation system, which will help us to install it completely perpendicular and perfectly aligned with the bathtub.

This design consists of a plug-in connection system, by means of a quick connection to the base foot, a 360º adjustable column, to ensure a correct position towards the bathtub, and an exclusive leveling system by means of regulation to find the perpendicular and perfect alignment with the bathtub.


About the iF DESIGN AWARD

For 67 years, the iF DESIGN AWARD has been recognized as an arbiter of quality for exceptional design. The iF label is renowned worldwide for outstanding design services, and the iF DESIGN AWARD is one of the most important design prizes in the world.

Submissions are awarded in the following disciplines: Product, Packaging, Communication and Service Design, Architecture and Interior Architecture as well as Professional Concept, User Experience (UX) and User Interface (UI). All awarded entries are featured on the iF WORLD DESIGN GUIDE and in the iF design app.

For more information