Chemical Compatibility Chart - 2019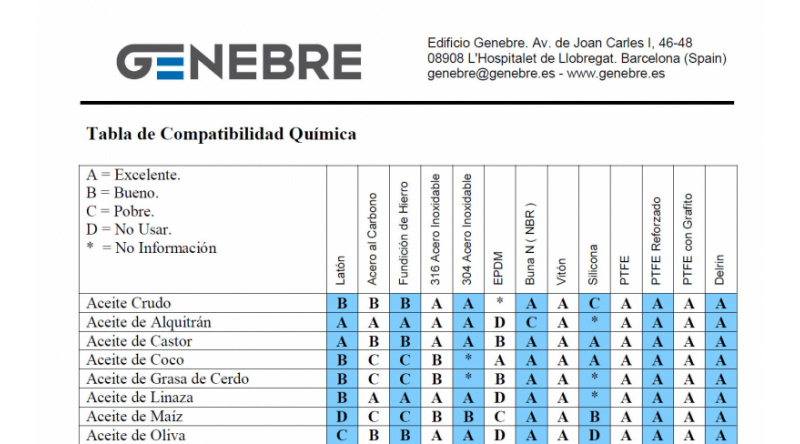 Genebre edited Chemical compatibility table based on the materials we use to manufacture all the products we have in our catalogs: ranging from brass, carbon steel, cast iron, 316 stainless steel, 304 stainless steel, EPDM, Buna (NBR), Viton, Silicone, PTFE, reinforced PTFE, Graphite and PTFE Delrin.
In this table a rating of Excellent, Good, Poor, do not use or unavailable information, which identifies whether our product is chemically compatible in contact with different substances or chemicals is established.
The information in this table was obtained from reputable sources and should be used only as a guide to selecting equipment for proper compatibility. You can view the table in PDF format attached.